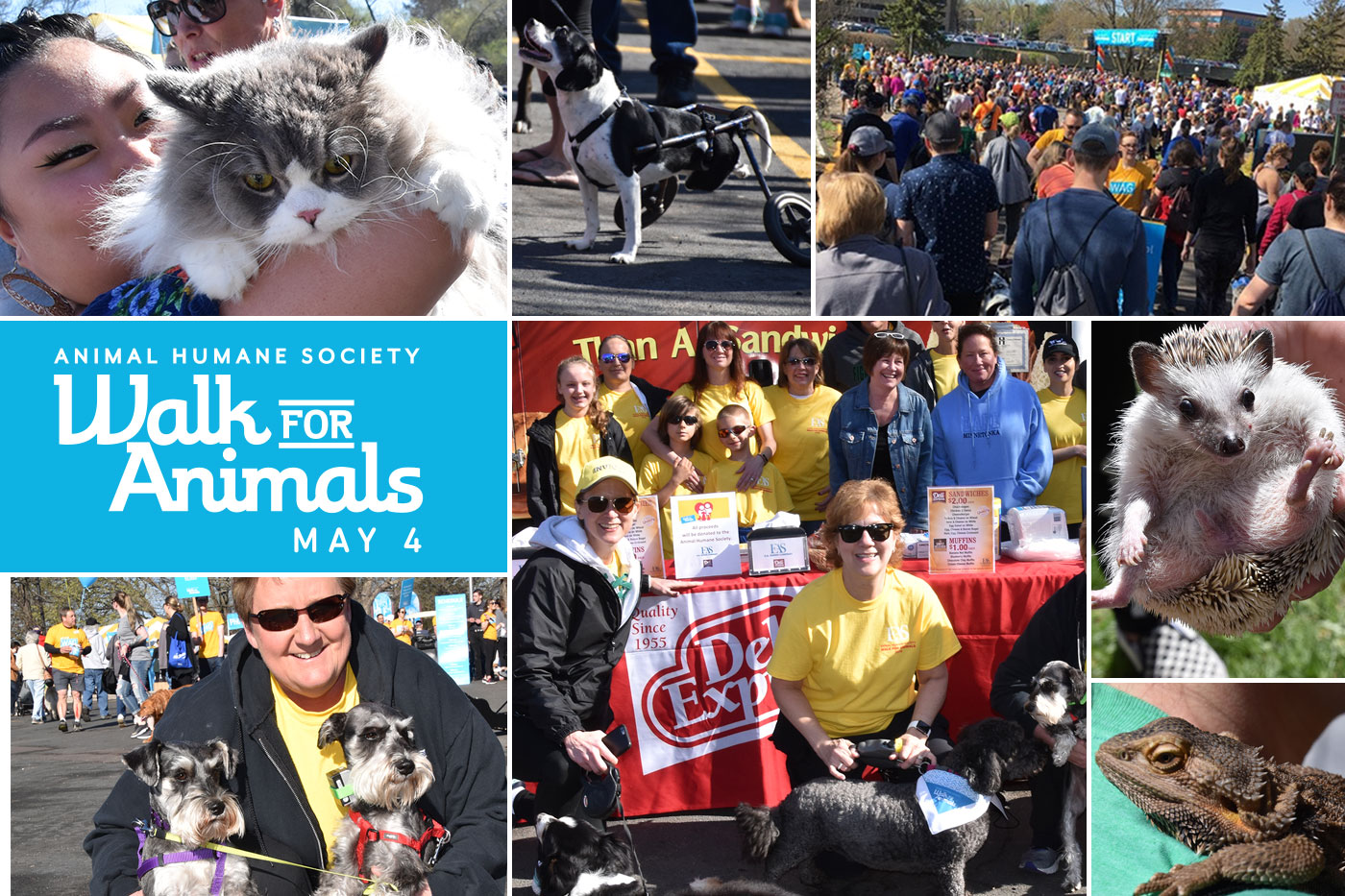 A Huge Success!
Saturday, May 4, was a wonderful day, in more ways than one. Not only did we have beautiful weather, but the Animal Humane Society's Walk for Animals was a huge success—and we were part of it!
We are proud to sponsor this annual fundraising event for an organization that does so much good for animals. Many, many thanks to all the employees who helped at the Deli Express booth and who came for the walk, along with bringing spouses, friends and family members—and many with furry friends that were a delight to meet.
We weren't alone—there were thousands of animal lovers and their pets on hand to enjoy the beautiful day and help support the AHS. Altogether, the AHS passed its goal of raising $1 million—funds that will be used to help so many animals. Our stand sold Deli Express sandwiches and Simply Delicious muffins, with all proceeds donated to the AHS.
A special thank you goes to Bob Steenberg, our champion driver who helped load the sandwiches into the truck Friday afternoon, picked up the truck at EAS early Saturday morning and drove to the walk in thick fog, stayed all day at the event, drove the truck back to EAS and unloaded the remaining sandwiches with store delivery Monday morning.
Also, a big thank you to the Marketing team for the great shirt design. We looked great out there!
Thank you to everyone who helped and/or attended—we'll see you again next year!