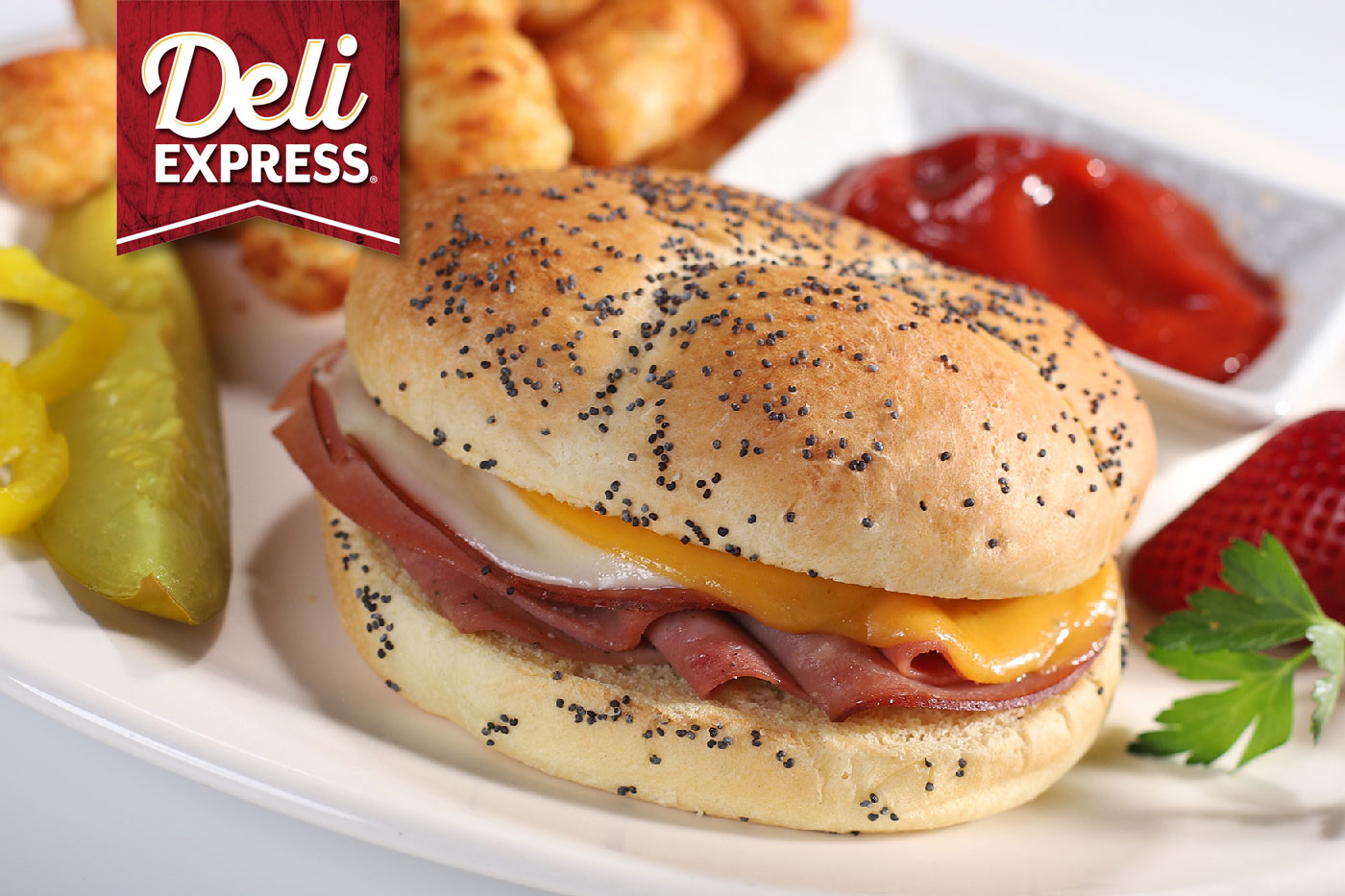 OK, not this Chuckwagon (but go ahead, tap your feet):
but the Deli Express Chuckwagon!
It was created in 1961. Back in the day, it came with mustard and two pickles—but otherwise, that yummy ham and melty cheese and soft, pillowy bun make up what is one of Deli Express' top-selling sandwiches.
Don't you need one today? Of course you do.