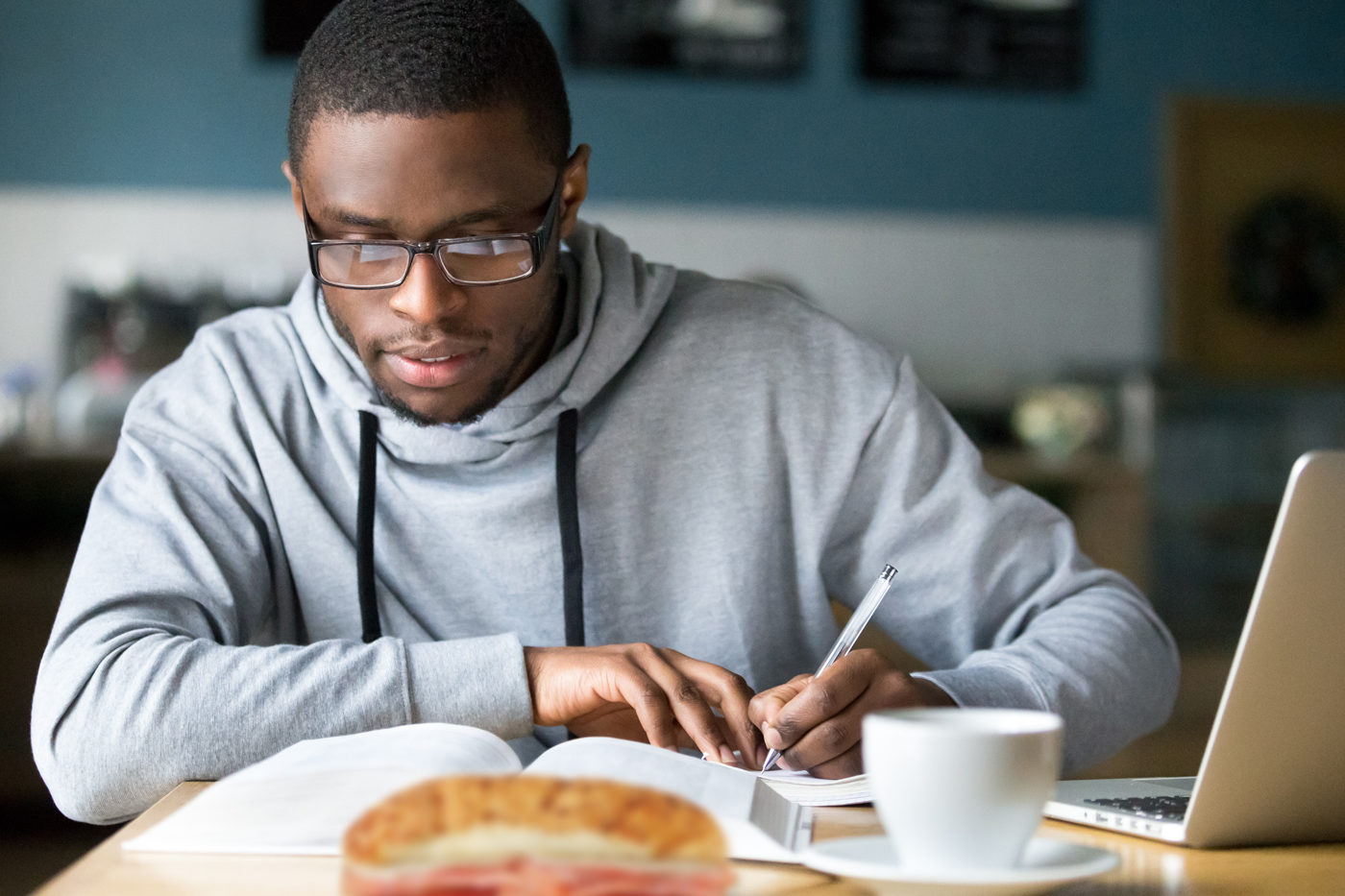 6 Tips for Surviving College's Craziest Week
Whether you're an undergrad or grad student, finals week can loom heavily in your schedule. It's easy to become overwhelmed at everything you need to study and learn, and let anxiety drive your response. The more you can manage your stress, the better you'll be prepared when test day arrives. Here are some tips to help you through the lead-up to finals week.
Get some sleep. It seems counterintuitive—sleep, when you have so much studying and writing to do, when people around you are pulling all-nighters? But yes—build sleep into your prep schedule. A good night's sleep has advantages that are important during finals week: When we don't get enough sleep, we have trouble concentrating, and may even have difficulty remembering things. Since remembering things is key to finals week, adding sleep to the equation isn't just a luxury—it's a necessity.
Break it down and set a schedule. Don't look at that European history textbook and think, "I have to read 300 pages!" Instead, break it into smaller sections, and put them on your calendar on your phone or tablet, with reminders. Bit by bit, you'll work through them with less anxiety.
Take a break. Another item to schedule: Breaks. Every person is different; some people need short, frequent breaks, while others need fewer, but longer, distractions. But no matter which is best for you, don't skip them. Taking a break gives your brain a much-needed rest, and you'll return with more energy and focus.
But when you're not on break, turn off the social. It's an easy temptation: "I'll just send a quick Snapchat or spend a minute on Instagram." But a minute or two can quickly spin out of control, and before you know it, you're way behind on the schedule you carefully set. Better plan: Schedule plenty of down time to happen as soon as finals week is done.
Four-legged therapy.  An increasing number of universities and colleges are bringing in therapy dogs during finals week. Take a break from cramming for a calc final and cuddle a pug or a golden doodle. It will do wonders for your mental health, and it only takes a few minutes. Life is always better with puppy kisses.
Eat.  Don't skip meals to study. Your body—and your brain—need nourishment. Skipping meals deprives them of what they need most to keep you going. Grab a Deli Express sandwich, a piece of fruit, and a big glass of water. Your body and brain will thank you and be better able to help you during finals week.